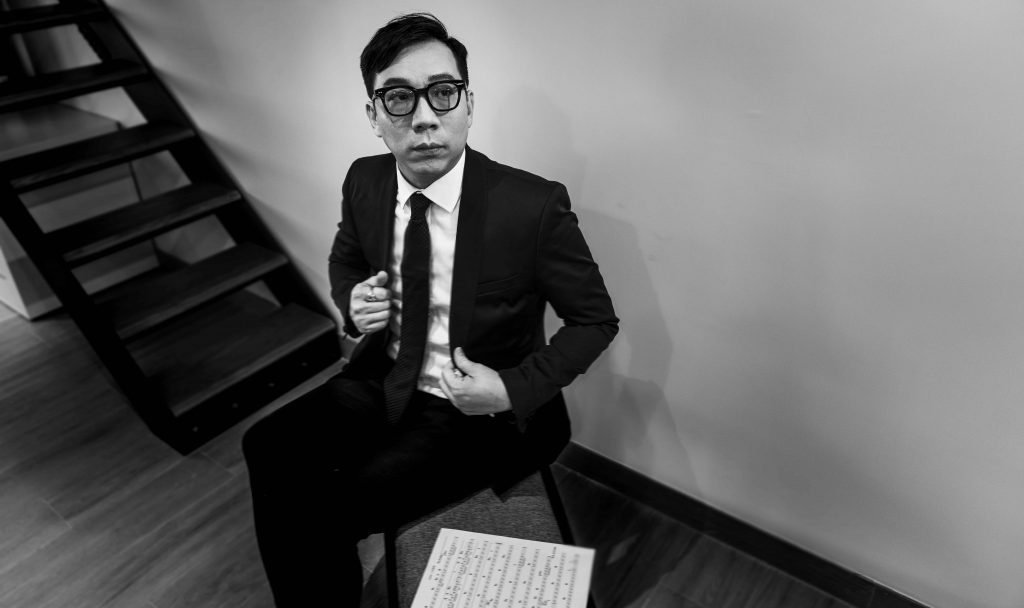 Matthew is a Music and multimedia Producer who has more than 20-year experience in the industry. He has created + 1000 pieces of works that run across all genres of field, including Time People Place (Ronald Cheng), Togetherness (Julian Cheung), Pokémon (Benny Chan), Love Entertaining (Elle Choi), Good for You (Priscilla Chan) and The Great Dreamer (Steven Ma).
His musical score works include Hong Kong Dance Federation Beijing Olympic 2008 Finale performance; Galaxy Harbour Musical Light Show(Macau); Victoria Harbour Musical Light Show; Television drama music for  "Colours of Love", "Journey to the West", "Road to Eternity", "A Loving Spirit" …etc
Matthew graduated with an honors degree from the Hong Kong Academy for Performing Arts, School of Technical Arts, majoring in sound design and productions. His productions work in the academy was awarded the Best Sound Designer for two consecutive years. Matthew has worked with many professional theatre companies and artistes after graduation as a musical director, composer, and sound designer for more than 400 productions. He was also nominated 14 times for Best Sound Design and Best Original Music in the Hong Kong Drama Awards and won 5 occasions for productions.
His recent work includes the composer and sound designer for "Till we meet again" the play, film score for "Till We Meet Again" the movie, musical director for Steven's "Ma Dream Big" concert, and Cheung Chi Kok 70th Birthday Bush Charity Concert. He is also the keyboardist of local band MtoM.